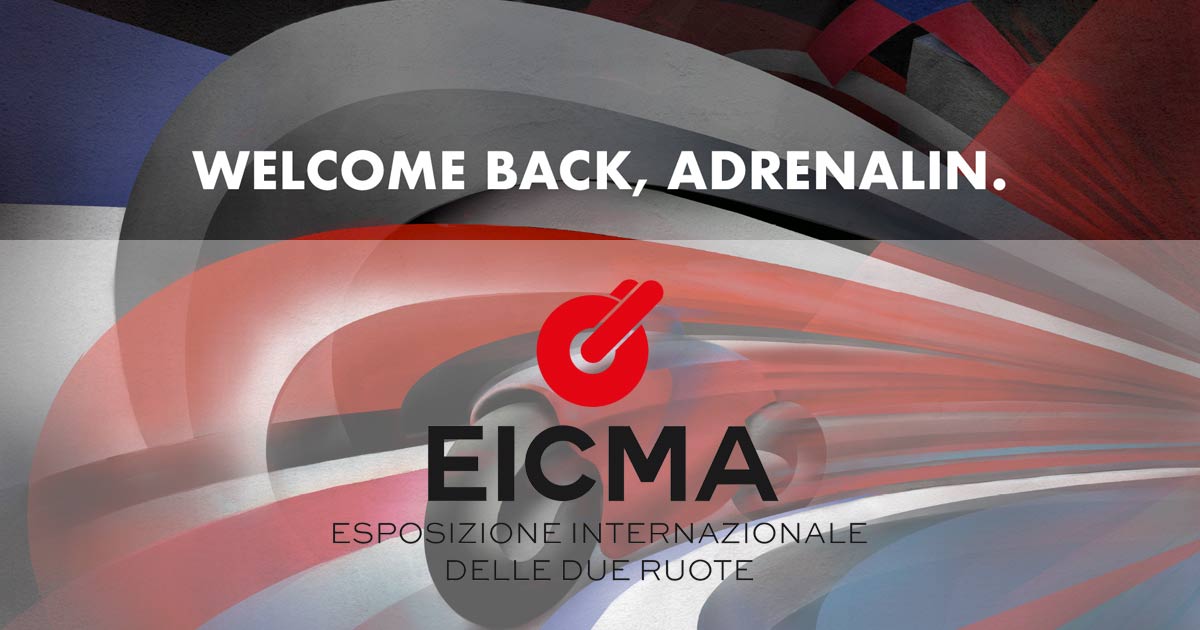 EICMA 2021
Nakon prošlogodišnje pauze uzrokovane Corona krizom, ove godine EICMA se ponovno vratila. Nadamo se samo da u zadnji tren neće biti otkazivanja. Neki proizvođači su odustali od izlaganja, a popis što sve možemo očekivati od noviteta koji bi mogli biti predstavljeni na sajmu pročitajte u nastavku.
Pa krenimo redom...

Aprilia
Aprilia has stolen the EICMA headlines in recent years with the launch of the RS 660, which has since gone on to spawn a whole line of sporting-themed middleweight models that include the Tuono and the Tuareg.
The latter has already been unveiled and will be getting its public airing in Milan, but the home favourites are unlikely to be keeping a low profile at EICMA. Rumour has it a fourth model developed around the 660 platform is incoming, a revival of the dual-sport Pegaso to rival the Yamaha Tracer 7 and Kawasaki Versys 650.
Beyond that, we could be finding out more around a speculated new 400cc platform to plug the gap between the firm's 125 and 660 ranges. If that comes in the form of new metal, then it could be a concept RS '400'.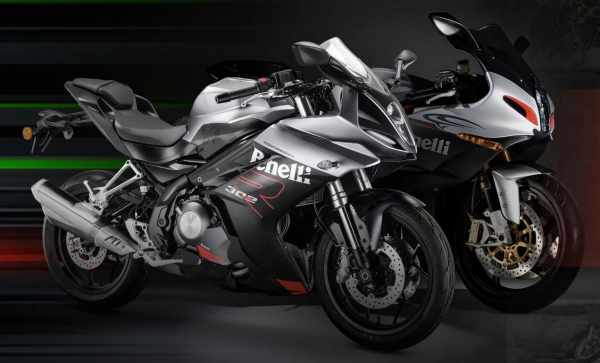 Benelli
Barely a week goes by without a new model turning up in patents or spy shots wearing either the badge of Benelli or its ambitious Chinese parent company QJ Motor.
The firm is riding on the crest of a wave right now with booming sales growth around the world, even if it remains a bit-part player in the UK. Key to this success has been the TRK 502, a good value small-pot adventure tourer that has established a steady home at the head of the overall sales charts in Italy. As such, Benelli is confirmed to be revealing a new bigger brother in the form of a TRK 800.
Beyond the TRK 800, several models have been revealed by QJ already and they are expected to be heading over to Europe with Benelli badges, including a 600cc sportsbike, which could revive the Tornado nameplate.
Continuing along that theme, the rakish new 300cc Tornado has gone on sale in Asia and - playing sleuth for a moment - was showcased in promotional shots next to the Tornado Tre big sportsbike. QJ has confirmed it will be developing a new large engine range - a 900cc triple, 1000cc four to be shared with MV Agusta potentially - raising possibility of a return to the big sportsbike arena for the Italian firm.
Could we get a preview at EICMA?
More recently, patent images showing a new 650cc V-Twin Adventure motorcycle have surfaced with all signs pointing towards it wearing a Benelli badge. Though simply a render for now, a European launch at EICMA would tally up nicely.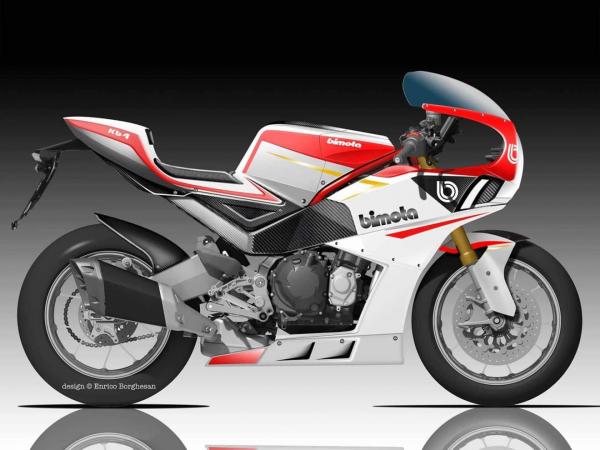 Bimota
Having stolen the show in 2019 with the unexpected revelation it was now part-owned by Kawasaki - which in turn led to the unveiling of the outlandish TESI H2 - all eyes will be on Bimota to see whether it can grab the limelight again.
We can be certain its second Kawasaki-based model - the retro KB4 cafe racer - will be there in production form, but since that's been in development for some time now, we wonder whether it has another trick up its sleeve.
Something based around the new ZX-10R perhaps…?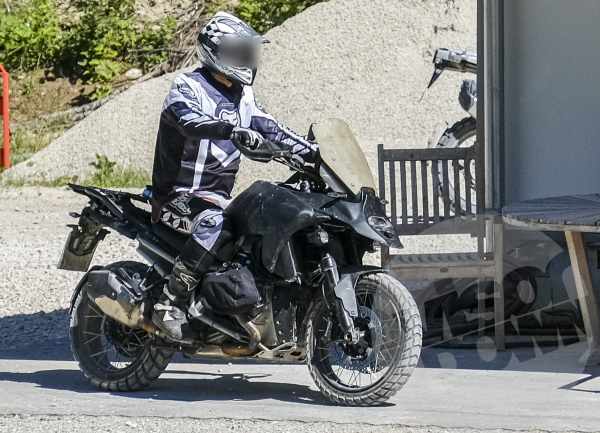 BMW [Not attending]
BMW is one of three high-profile brands opting to stay absent from EICMA in 2021. That's not to say it won't use the period to launch new models though.
Electric is set to play a big part in the future of the motorcycle industry and of the brands perhaps further down the line towards getting an EV model out is BMW.
It has already revealed the quirky CE.04 electric scooter, plus the Grom-like CE.02, while the time is probably about right for the Vision DC concept to have morphed into something more production focused.
However, EICMA is also where we're most likely to get a glimpse of the firm's big bread winner - the R 1300. Set to replace the R 1250 range (RT, GS, GS Adventure), expect the latest version of BMW's big seller to be lavished with tech, go-anywhere ability and a punchier engine.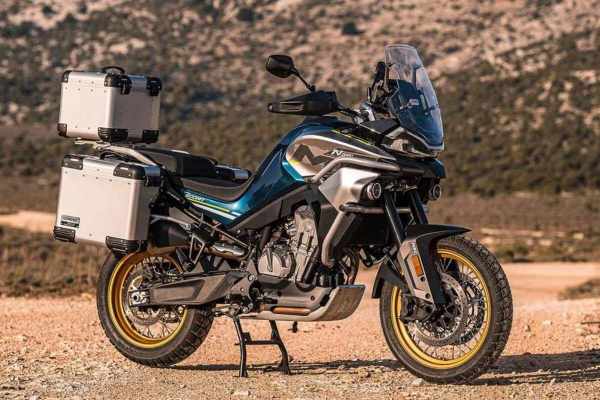 CFMoto
The rise of CFMoto - and more broadly the growing number of Chinese manufacturers - has been one of the more interesting industry tales of recent years. During EICMA 2019 the firm revealed its triumvirate of new CLX models - the Heritage, Sport and Adventure - as its first concerted attempt to push into western territories.
With the first of these, the Heritage, being well received, attention turns to what it will do next. The KTM 790 Adventure based MT-800 will likely make its bow, but with CFMoto looking to make the jump from no-nonsense to desirable models, we could see it replace the 650GT with its new 700-based platform.
Either way, expect CFMoto - as well as other growing Chinese brands like Voge, Zongshen and Zonte - to have a big presence in Milan.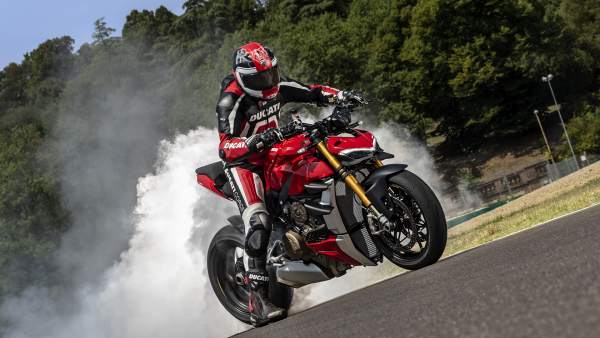 Ducati [Not attending]
Controversially, Ducati will not attend its home show in favour of instead launching at least five new models via a web series over the coming weeks. This isn't unusual per se for Ducati in that it normally conducts its own streamed World Premiere show prior to EICMA, but its absence will be notable regardless.
Unlike previous years when we have been certain of which models will take centre stage, for now there is a bit of conjecture and speculation as to what we could see.
What we do know is that Ducati is going to drip feed these new models in a series of six web episodes, culminating in the launch of the new Ducati DesertX adventure bike. To date the entry level Ducati Multistrada has adopted the V2 engine to join the V4 flagship launched in 2020. In addition, a sportier Pikes Peak variant is tipped to appear.
At the time of writing, we anticipate the remaining four 'webisodes' to feature the Ducati Streetfighter V2, bringing a more affordable version of its premium naked to the (relative) masses, plus - at the other end of the scale - a more track focused SP version.
We could see the Monster range expand to incorporate the look debuted on the the 937cc model, though there has been no word on whether it could also gain the V architecture of the Panigale and Multistrada.
Speaking of the Panigale, the fast-moving world of sportsbikes means it is now comparatively old. While it's unlikely a brand-new model is incoming, an update to help it reclaim some initiative in the WorldSBK Championship could be expected.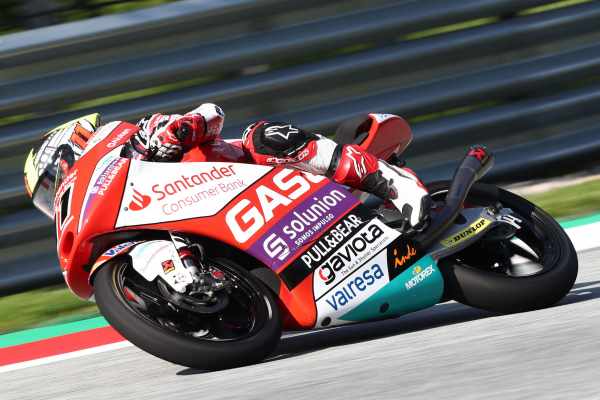 GASGAS
Spanish firm GASGAS will get pride of place among the Pierer Group stand (KTM, Husqvarna) following its acquisition in 2019, with EICMA potentially the place to reveal its purported new roadgoing model line.
The firm has focused on motocross and enduro motorcycles over the years, but leaked model plans from Pierer revealed the plan is to expand this into offering more conventional models, most likely with a leaning towards adventure and off-road.
As such, the brand - which made its short circuit debut in Moto3 this year and will race as a brand in Moto2 next year too - could debut a KTM 890 Adventure based model at EICMA.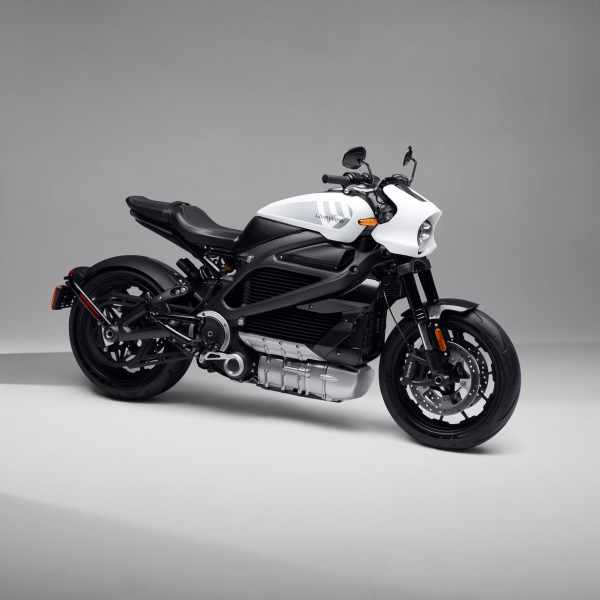 Harley-Davidson
It has been a rollercoaster couple of years for Harley-Davidson amid a major restructure to turn falling sales and profits around. The launch of the Pan America appears to be helping and may encourage new bosses to stick to a path less travelled for the firm by pushing into segments it has previously skirted.
As for new models, a new variation developed around the Revolution Max engine is most likely, not least after bosses hinted the platform underpinning the new Sportster S could spawn other motorcycles.
This means we could see the stillborn Bronx project revived, giving the firm a foothold in the sporty naked market.
EICMA will also likely see the European launch of the firm's rejigged LiveWire, which has morphed from model to brand, with the erstwhile electric bike now known as ONE.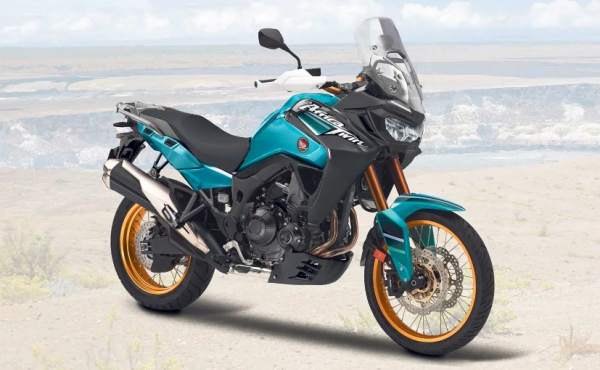 Honda
As ever, there are a catalogue of rumours around incoming Honda models, but we're confident EICMA will be the place to see more than one significant new motorcycle wearing the famed winged badge.
Top of the list is the expected Transalp revival, Honda's attempt at muscling into more of a lightweight ADV category, even if it is unclear for now which engine it will come with.
In addition, we expect to see the return of the NT model line with a beefy sports tourer based around the 1100cc engine as used in the Africa Twin.
At the sportier end of the range, there is talk of a new SP2 version of the CBR1000RR-R Fireblade - star of EICMA two years ago - in a bid to reverse its modest fortunes in WorldSBK, while as ever there are those persistent rumours of a fresh V4 engine following the registration of some old patent filings.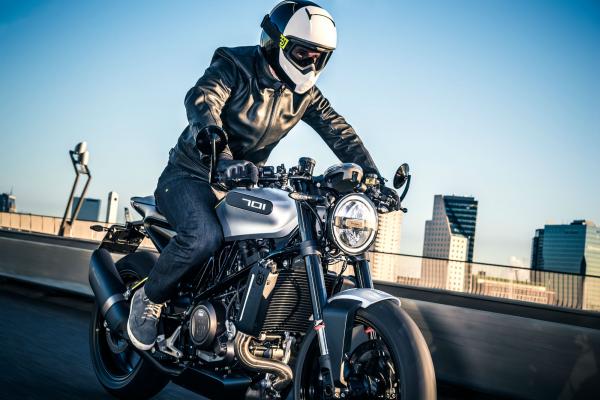 Husqvarna
After revealing the 901 Norden as a concept in 2019, this year will be a chance to see the production version in full glory, while this could also spawn a smaller version based around the KTM 490 Adventure.
In addition, spy shots suggest Husqvarna is readying either a replacement or a significant update to the Vitpilen / Svartpilen duo, most likely adopting the 490cc architecture, or in Huskie speak, 501.
Husqvarna will also have its new E-Pilen urban roadster on display following a somewhat low key reveal at the Munich Motor Show in early September, as well as the funky looking Vektorr roadster.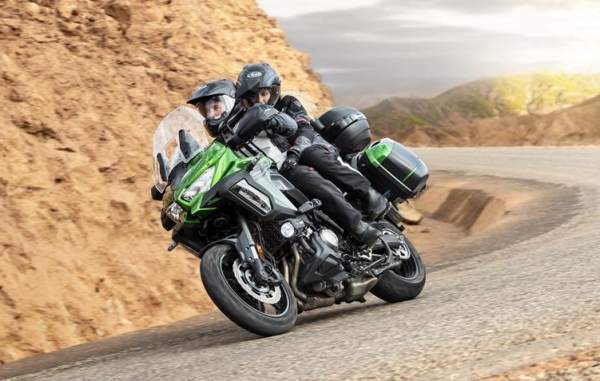 Kawasaki
Having made sure the evolutionary approach to the new ZX-10R and ZX-10RR hasn't dented its ambitions on track, attention turns to the more conventional end of the Kawasaki range for its latest updates.
The firm has since gone on to tease it will have potentially three new motorcycles to reveal at EICMA with the smart money on a restyled Kawasaki Versys 650 and the radar-control Kawasaki H2 SX forming at least two of these unveilings. As for the third, a replacement for the ZX-6R has been mooted to make its debut at EICMA but there is speculation as to what form it could take in light of its nearest rival - the Yamaha R6 - dropping off price lists, in favour of a milder R7.
Alternatively, the Asia-only Kawasaki ZX-25R looks likely to be adapted into a ZX-4R model to spice up the small sportsbike class, but Kawasaki might also look to steal the show with a concept or even production version of one of its alternative fuel models it is working on. The firm has made its electric aspirations clear in recent weeks, leading to speculation it could reveal a new all-electric model or possibly a Hybrid version of it, thought to be named Endeavour.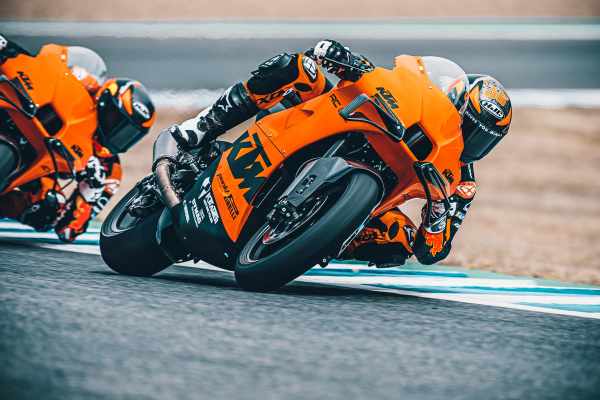 KTM
Like BMW, fellow Germanic contemporaries KTM will also swerve EICMA this year in favour of sticking to a new online format, though this is partially because it isn't clear what is in the pipeline from the Austrian firm.
KTM is on a quest for global domination though, with the Austrian firm planning to offer myriad engine choices up to 1000cc to suit their respective markets.
As for new machinery, it has been relatively quiet on that front recently following the launch of the RC390/125 and the new Super Adventure. Next up to be replaced is most likely the 1290 Duke GT to follow on from the Super Adventure and the Duke R. Speaking of the hyper naked, there are reports the KTM 1290 Super Duke R and RR will be joined by an EVO version, which will likely offer more power after the RR disappointed by being no more potent and just a touch lighter.
However, the optimist in us is holding out for KTM to re-enter the sportsbike fray following the limited edition track-only RC 8C, which appeared to suggest the Austrian firm may be considering cashing in on its growing success at the highest-levels of motorsport.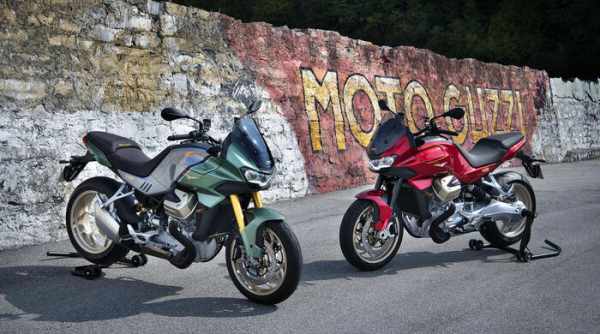 Moto Guzzi
One new model we definitely know will be making its public bow at EICMA is the Moto Guzzi V100 Mandello, which serves as a celebration for the firm's 100th Anniversary.
The Sports Tourer represents a fresh new segment for the storied Italian marque with its sights set on the Kawasaki Ninja 1000SX and MV Agusta Turismo Veloce with its blend of GT-angled comfort with a dose of sporting heritage.
In addition, spy shots of a revised V7 cruiser have been spotted suggesting it too could debut in EICMA.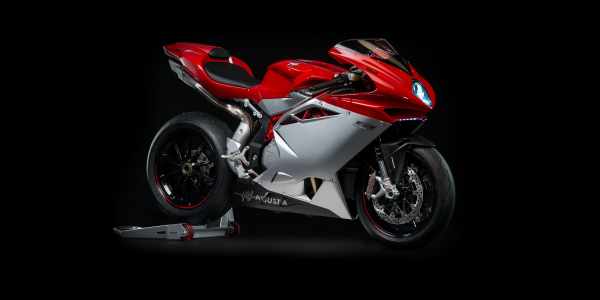 MV Agusta
Even during the tougher years MV Agusta always went to an effort for EICMA and now with a more stable financial and management situation, this could be the time for the historic brand to start coming good on some promises.
This is set to be led by a move into the adventure class with recent days confirming the 'Lucky Explorer' project, which promises two new off-road models that will be unveiled for the first time at EICMA.
In addition, the firm has targeted exponential growth over the next few years, an objective it wants to achieve with a major range expansion assisted by teaming up with Chinese marques Loncin and QJ. As such, this could be the place to catch a glimpse of MV Agusta's anticipated smaller displacement range of around 400cc, or perhaps an adventure-based model that could revive the Elefant nameplate.
However, the one motorcycle MV Agusta has hinted will be incoming is arguably the most exciting of all… the return of the F4.
Tightening emissions laws saw the ageing but still attractive flagship model drop off price lists in 2018 but it is known MV is working hard on a new model to be designed by Horatio Pagani, who has the ominous task of carrying the baton handed over by the late great Massimo Tamburini.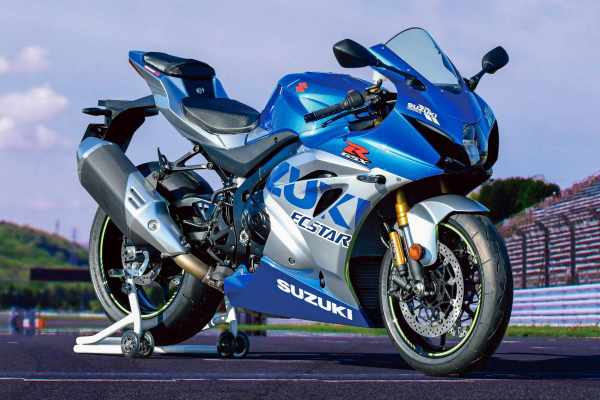 Suzuki
Having spent much of 2020 dormant, Suzuki burst back into the spotlight in 2021 with the launch of the new Hayabusa, followed quickly by the new GSX-S1000 and the new GSX-S950, while later this month you'll clasp eyes on the restyled GSX-S1000 GT.
So what will be left over for EICMA? Well, we've been speculating that the long awaited replacement for the SV650 and V-Strom 650 is on the way for about three years, so given that wait it's as likely to be at EICMA as it is not to be.
However, with Suzuki working hard on the 1000cc range of updates, it stands to reason the halo model - the iconic GSX-R1000 - is up next for a big reveal.
Murmurings have suggested this is indeed the case and, better still, it will relaunch the firm's presence in the WorldSBK Championship. Colour us very excited.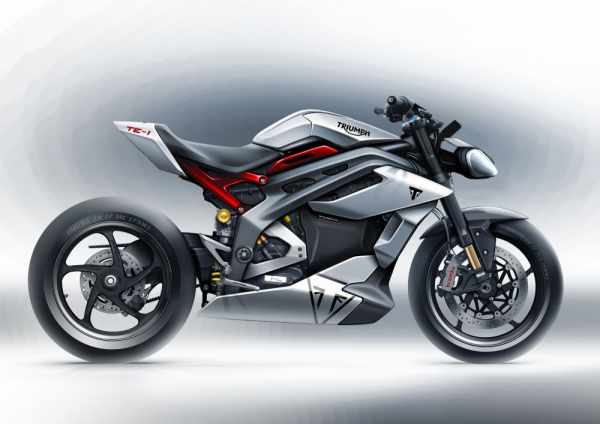 Triumph
Triumph says it will be at EICMA despite being the most prolific adopter of the online unveiling format for a catalogue of brand-new models, including the Speed Triple 1200 RR, Tiger Sport 660, Trident, Tiger 900 and more.
As such, there isn't a huge amount left over for Triumph to launch, though it might use the show to reveal the revised Triumph Tiger 1200. It could also dedicate the stage to a physical version of the TE-1 project, an electric roadster developed in partnership with Williams Advanced Engineering.
We might also see something related to Triumph's burgeoning small displacement range, which will be developed alongside Indian firm Bajaj, though COVID-19 means the original planned date of 2023 has been pushed back now.
Finally, expect to see Triumph's move onto the Enduro and Motocross stage develop into its first-ever lightweight off-road models.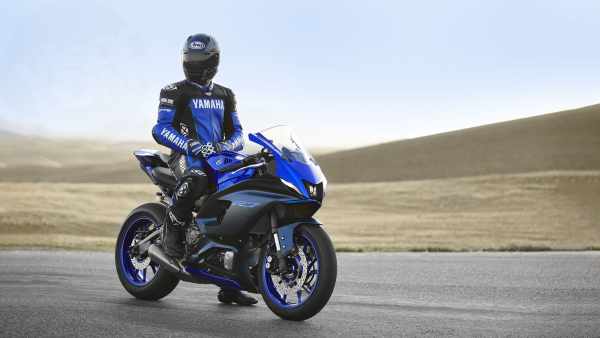 Yamaha
Just what 'R' Yamaha cooking up in Iwata? Well, the firm has been busy dropping hints everywhere by patenting a variety of models under the 'R' nomenclature.
We've already had the R7 - on sale in the US but not Europe as yet - but next we are likely to see the launch of the R9, which would marry up the R and MT ranges rather neatly. We are also likely to see the new R-125 (possibly called the R2) and R3, which will get styling adapted from the R7.
Elsewhere, the recently revealed MT-10 will make its public debut in EICMA.
Izvor: www.visordown.com