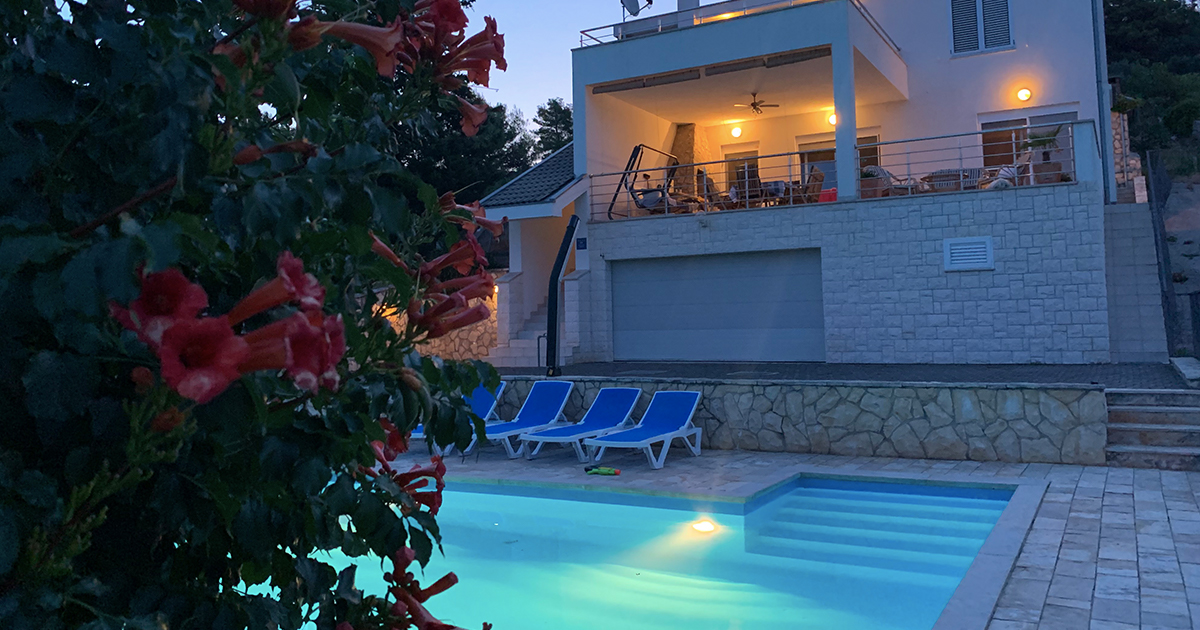 Villa Oliva
Žaborić, Croatia (pored Šibenika)
Welcome to Villa Oliva, your home away from home!!!!
Please indulge yourself and your family in all the comforts of home at our beautiful summer estate. You will have all that you need during your stay so all you have to do is think about what will make you happy next. Take advantage of all that the location offers you. Whether you are a nature lover who loves to hike and get lost in the nearby natural parks, or you prefer the beach with golden sunshine and clear blue waters this part of Dalmatia will put a smile on everyone's face! Foodies will love it here as the local cuisine is filled with all the aromas of local herbs and spices.
Enjoy your visit to Croatia.
VISIT THE SIGHTS AND CITIES IN OUR IMMEDIATE AREA
The true beauty of Croatian culture hides in Croatian towns. Neat beaches, clear sea, excellent Mediterranean cuisine and the hospitality of the locals – what else do you need for a perfect vacation? Check out of coastal towns in Croatia which are an absolute must-visit!
The house offers an amazing view of all the surrounding islands which can be enjoyed from all the rooms and terraces and even from the pool! Only 40 min drive from both Split International airport and Zadar airport. The house offers complete privacy and quiet.
Spacious three bedroom house. Each bedroom has own private bathroom. Spacious living room with open fireplace and kitchen and a 50m2 terrace to enjoy the beautiful sea view.
In the back of the house there is a barbecue house where you can grill and chill in the shade of grape vines. Feel free to pick and enjoy figs from our fig trees!
Guest have access to the entire house and grounds
The house has a lovely garden in the front and a small barbecue house in the back with a private hidden terrace under the shade of vines to enjoy.
Guests are welcome to pick the figs off the trees around the house. If you are tired of the sea and pool and need some activity, you are welcome to a game of table tennis in the basement, or you can make a trip to one of two national parks that are near by. Either the Krka waterfalls, or Kornati national park.
Also, if you are bringing a boat, you can use our slot which is near by.
If you don't feel like cooking, there is a good restaurant in walking distance of the house.
Two stores for you to buy your groceries are a short walk away, but also a food truck comes twice a day with fresh bread and dairy.
The historical town of Sibenik is just 7 km away and offers lots of good restaurants and bars and amazing sights for you to discover.